5 Garage & Shed Organization Tips
We ask a lot of your sheds and garages during the winter. Colder weather requires all the patio furniture and tools to be put inside but what if there is no room? If your outdoor storage space is needing a little tidying up before spring, check out these shed organization tips!
Reuse Standard Household Items
Lining tools up against the wall only works until you need the one shovel buried underneath all the rest. Make sure everything is accessible with these unique projects. Add wheels to the bottom of the filing cabinet so it is easy to pull out. The golf bag is another great way to transport tools while working.
Wood Pallet Or Tool Rack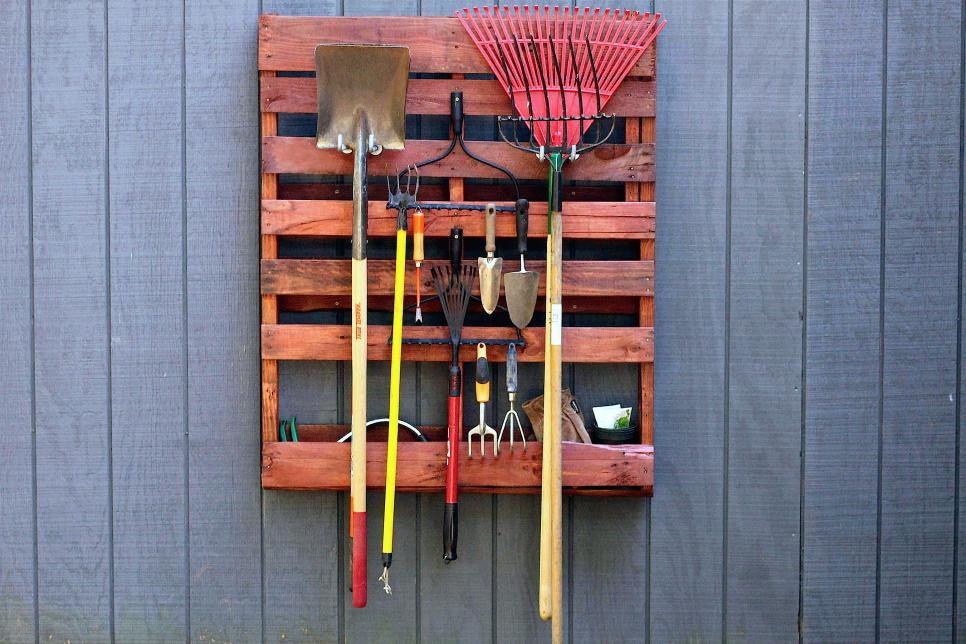 Add a few hooks and screws to support tools and remake a wood pallet into a useable shelf. Use this for garden tools and keep them on an exterior wall of the house.
Keep Like Items Together
Whether in the shed or garage, keep similar items together so you can easily find them when a project requires a specific tool.
Rather DIY your projects? Learn how to make the paint station and car supply organizer.
Get Creative With Your Seasonal Items
A PVC pipe and pool noodles will keep your fishing poles organized until spring. This keeps all the lines tangle-free and priceless poles from getting damaged in the garage.
Use Storage Space For Large Items
Patio furniture should look good as new but it may be hard when the garage or shed is full. When you are at your capacity for home storage, consider renting a storage unit here! Keep the cushions, chairs, and tables out of the way at home with nearby storage.
These garage and shed organization tips will help around the house but when the items you want to store are too big for your home storage, call us at West Creek Self Storage. Our storage units in West Creek NJ near Eagleswood NJ are ideal for the seasonal items you want to keep safe. Rent online today to get your home storage underway.
---
Katie Mest
About the Author: Katie Mest is an SEO Specialist at Storage Asset Management in York, PA. She specializes in writing about the self storage industry, including storage tips and helpful resources. Outside of work, Katie enjoys camping, hiking, and exploring the outdoors with her newly adopted Greyhound rescue, Titan.